Posts for: February, 2013
By Joseph & Nina Zeigler, DMD, PC
February 17, 2013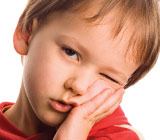 If you think your child is too young to need root canal treatment, think again — there is no age limit for this treatment. If his/her primary (baby) teeth have been injured, or if decay has advanced deep into the roots of your child's teeth, a root canal treatment to stabilize teeth may be needed. Root canal treatment removes infection from the pulp, the living tissue that is found inside the tooth's roots. The pulp contains the tooth's nerves, so tooth pain is often an indication that decay has moved into the pulp.
When performing root canal treatment on primary teeth, we must keep in mind that the primary teeth's roots will be resorbed as part of the normal process in which the body makes room for the growing permanent teeth that will take their place.
If a child experiences tooth pain that is related to changes of temperature or pressure, or exposure to sweet or acidic foods, the infection is likely to be minor and easily repaired. But if he or she feels a constant or throbbing pain regardless of stimulation, it may indicate an extensive infection of the pulp and surrounding area.
If the infection is advanced, the baby tooth may have to be removed. But if baby teeth are lost prematurely, a malocclusion (from "mal" meaning bad and "occlusion" meaning bite) can easily result; so we make every effort to keep the baby teeth in place to guide the permanent teeth that are forming underneath them, inside the child's jaw. In such cases an endodontist (from the root "endo" meaning inside and "dont" meaning tooth) or pediatric dentist may perform root canal treatment, removing the diseased and infected pulp from within the tooth's roots and replacing it with a substance that can be absorbed when it is time for the baby tooth's roots to be resorbed naturally.
When baby teeth are injured through a fall or blow to the face (referred to as traumatic injury) they may develop discoloration varying from yellow to dark gray. This is a sign of damage to the pulp tissues inside the tooth's roots. Dark gray discoloration often indicates that the pulp tissues have died. In such cases root canal treatment is needed to remove the dead tissue. If a tooth is completely knocked out of the child's mouth, most dentists agree that it should not be replanted because of the risk of damage to the developing tooth underneath.
Root canal treatment for baby teeth is a better choice than tooth removal if at all possible. It helps a child retain full function of their teeth, jaws and tongue, preventing speech problems, and it helps guide the permanent teeth into their proper places.
Contact us today to schedule an appointment to discuss your questions about treatment for children's teeth. You can also learn more by reading the Dear Doctor magazine article "Root Canal Treatment for Children's Teeth."
By Joseph & Nina Zeigler, DMD, PC
February 03, 2013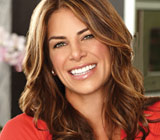 Protecting one's smile is important at any age. This is especially true for people who participate in contact sports or other activities where a trauma to the mouth can occur. While we all tend to believe that we are safe and that injuries "only happen to other people," we could not be further from the truth. Take, for example, Jillian Michaels, an accomplished author, business mogul, wellness expert, trainer and star of The Biggest Loser. She learned this invaluable lesson after breaking her two front teeth as a child and having them repaired with crowns. As Jillian stated in her interview with Dear Doctor magazine, "Now, I generally wear a mouthguard if I am doing anything where my teeth have any chance of being knocked out."
We feel obligated to educate our patients so that you can make informed decisions about your oral health. This is why we put together the following brief list of research findings.
Did you know?
According to the American Dental Association, an athlete is 60 times more likely to suffer harm to the teeth when not wearing a mouthguard.
The US Centers for Disease Control reports that sports-related dental injuries account for more than 600,000 visits to the emergency room each year.
People who do not have a knocked-out tooth properly reserved or replanted may face a lifetime cost of $10,000 to $20,000 per tooth, according to the National Youth Sports Foundation for Safety.
The Academy of General Dentistry estimates that mouthguards prevent more than 200,000 injuries each year.
If feel you and/or your children need a custom-fitted, professionally made mouthguard, contact us today to schedule an appointment. During your private consultation, we will conduct a thorough examination, listen to your concerns, and answer all of your questions as we discuss the best methods for protecting your investment — your own, or your children's, teeth.
To learn more about mouthguards, continue reading the Dear Doctor magazine article "Athletic Mouthguards, One of the most important parts of any uniform!" And to read the entire interview with Jillian Michaels, please see the article "Jillian Michaels — The Biggest Loser's health and wellness expert talks about her oral health, keeping fit and plans for the future."